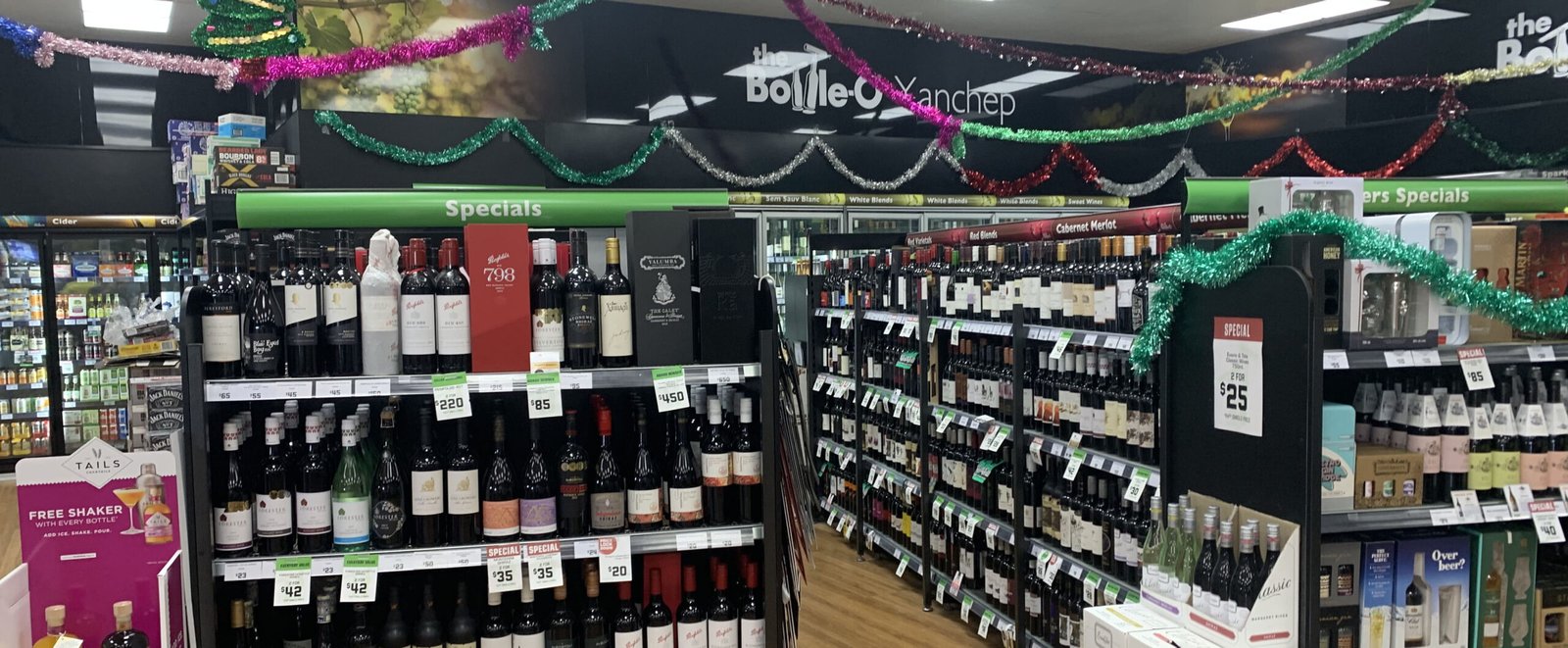 Steven and Michelle sold Porters Liquor, venturing into a wholesale bakery with a café. For 15 years they successfully ran The Muffin Café, servicing businesses, schools and sporting facilities across Perth.
The opportunity arose to go back into the wine and liquor industry, Steve and Michelle, along with their two children Aiden and Hannah purchased the Bottlo Yanchep and Yanchep Cafe in May 2017.
The Sivic family has grown the Bottlo Yanchep into one of the best liquor stores North of the River providing a comprehensive range of wines, spirits and beers not found elsewhere.
Our experience, knowledge of liquor has provided us with the resources to provide an extensive and diverse range of the best quality and value for money products available.
As a family business we know the importance of supporting local.  Over the years we have continued to support local wine, beer and spirit producers in Australia, New Zealand and Tasmania.
The Cafe was designed to provide a place which offered customers and locals the opportunity to enjoy fresh home-made food and baked goods for breakfast, lunch or a snack with a perfectly made coffee.  All produced is sourced locally, to support the local WA market.
The food still is made fresh each day and served in an environment which provides a comfortable and relaxing atmosphere.
From day one, customers were quick to respond to the Yanchep Liquor / Cafe experience – now, with thousands of customers visiting our store each year.
Today, the Liquor Store and Cafe has grown to be one of the biggest and busiest stores the growth has been a natural evolution. Slow enough to ensure we stay true to ourselves and our customers, but large enough to ensure the quality systems and processes are in place to provide a unique and memorable customer experience.